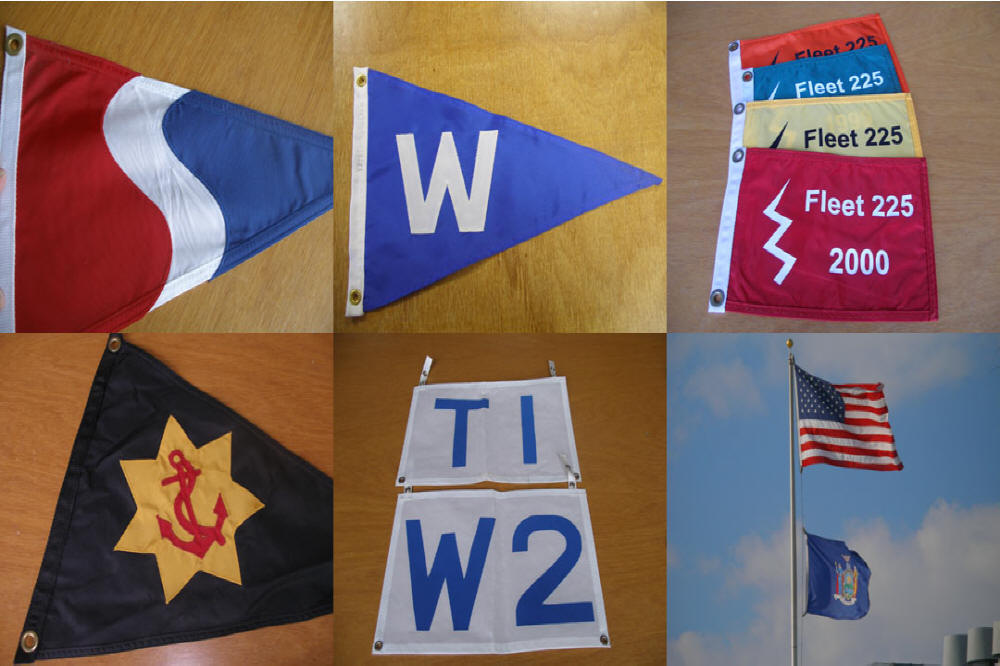 Flags and Accessories:
FabriCraft offers a full line of US, state, country, and specialty flags and related products, from poles to halyards.
If you are looking for a custom logo flag for your boat, yacht club or business, or award flags for your competition, please give us a try. Whether its appliquéd, dyed, silk screened or stitched, we will recommend the best product for your situation.
We work with several different suppliers to get the best service and price and as always, you are covered by our 100% satisfaction guarantee!
Telephone: (315) 458-3991
Email: fabricraftcovers@yahoo.com